LG Monitor
4K Ultra-high definition, 3840×2160 resolution
Fifth generation colour engine, 450cd/m2 brightness
4mm tempered glass with AG film
Touch protection and anti-glare layers
Android 8.0
Multiple applications and Windows System OPS compatibility
Built-in WPA, Vote Kit and leader whiteboard software
Remote Cloud Conferencing System
Easy to do annotations in any case of use
Quad Core high performance CPU
Dual A73+A53 CPU structure
3GB + 32 GB, more memory, more space
Improved response speed
Precision to the millimeter
New M3A brand writing software
1 mm touch accuracy, single / multipoint wiriting
20 points touch control
Intelligent handwriting algorithm
Less than 10ms response time
Quad Screen Split View
Easy wireless mirroring of any kind of device
Easy to display content
Two-way control, control the computer via the interactive flat panel, enhances interaction
Easy to share: through QR code, U Disk, Email and printing
Unique and patented design
European design and elegant appearance
Ultra-thin frame, 7mm Depth of cushion
Strong and stable mobile stand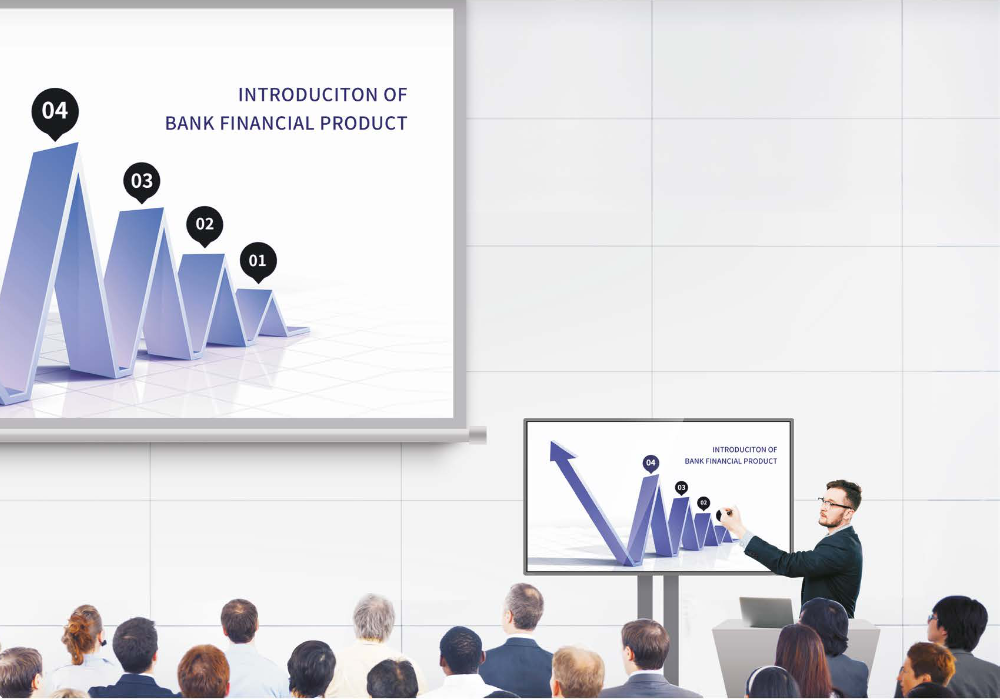 Mirroring function
For advanced sharing
Made by HORION part of the giant KTC, the M3A screen is based on the 4K technology of LG panels. Thanks to the technologically advanced accessories, the integrated operating system is the turning point in the way of presenting, collaborating and working in the company.
Remote conferencing
Collaboration without distance
Horion's exclusive Cloud Conferencing system allows screen sharing between the interactive panel and different devices (mobile phones, tablets, computers), without any space limit, allowing – in fact – a "face – to – face" communication in real time, thanks to its many features.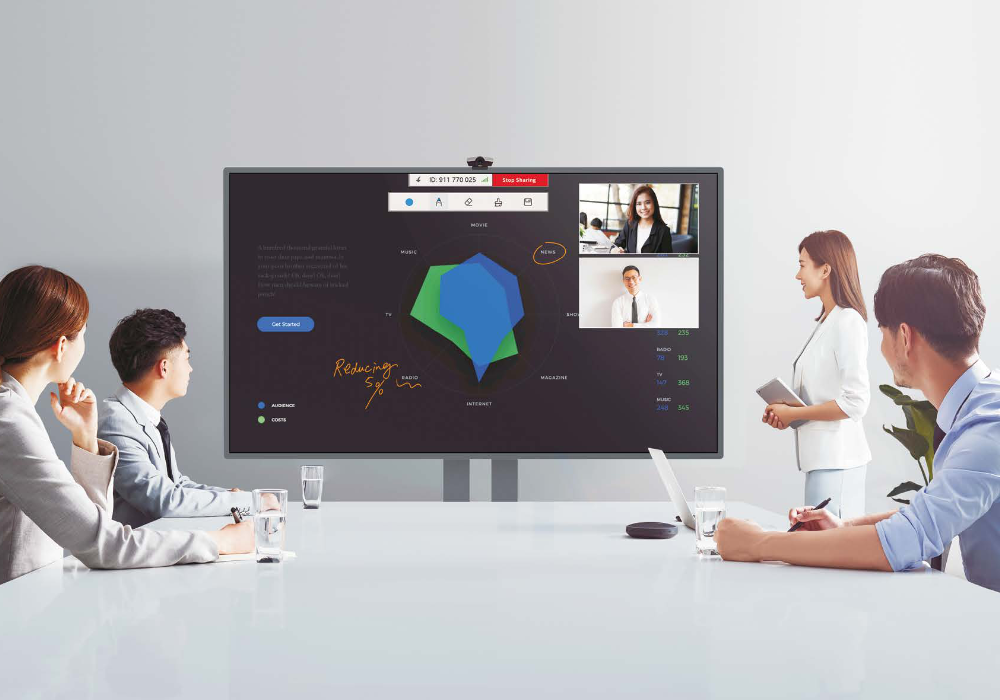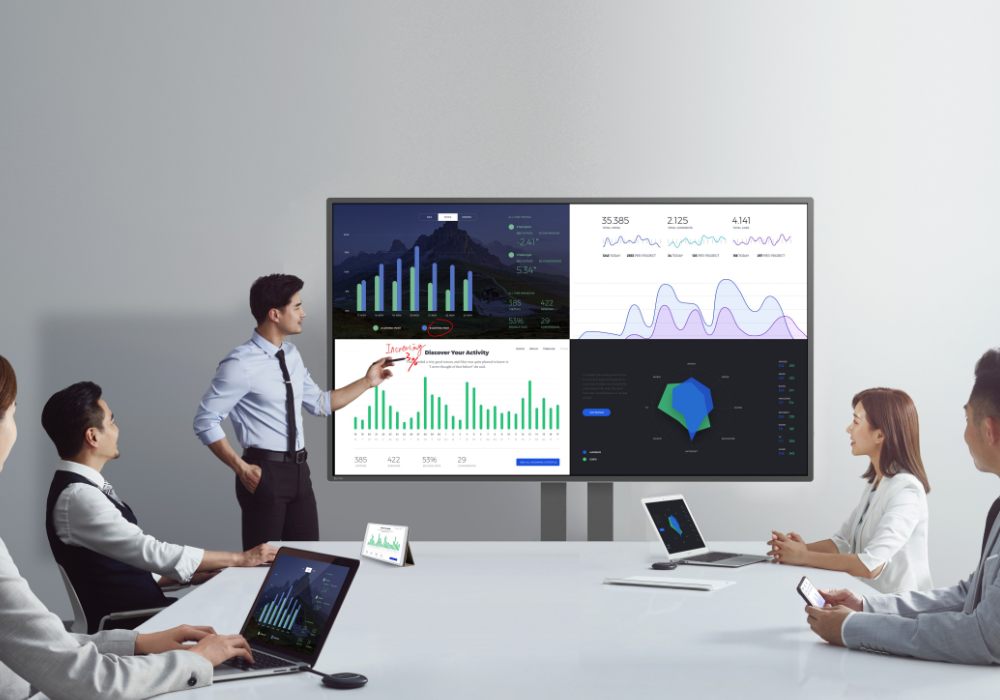 QUAD Split Screen
Easy to compare
The device allows you to view the content of multiple devices (mobile phone, tablet or PC) at the same time, by dividing the screen into identical parts. This allows for a visualization that facilitates the comparison of information.
The overall width
is reduced to 7mm
Great viewing angle
Anti-glare CPU architecture:
ARM CORTEX A73 + A53
3GB RAM MEMORY
32 GB OF STORAGE Writing with Smart Pen
Detection accuracy to 1mm
20 touch control points
Quad Screen Split BEYOND COLLABORATION
Horion Interactive Flat Panel is much more than just a digital display.
It is a tool that can forever revolutionize the way you work and collaborate.